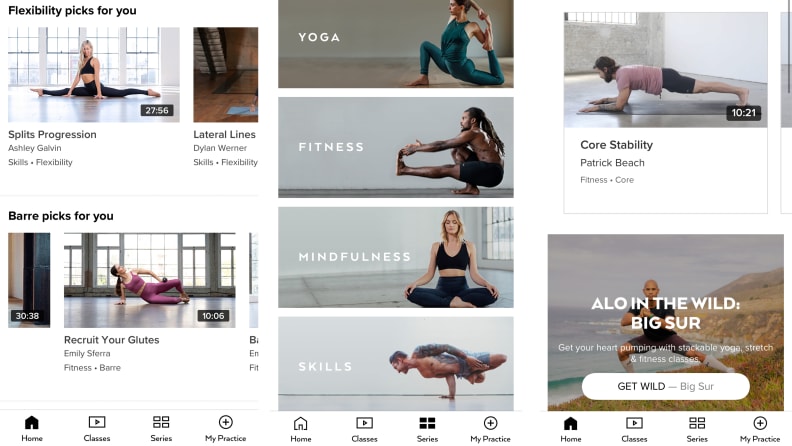 How We Tested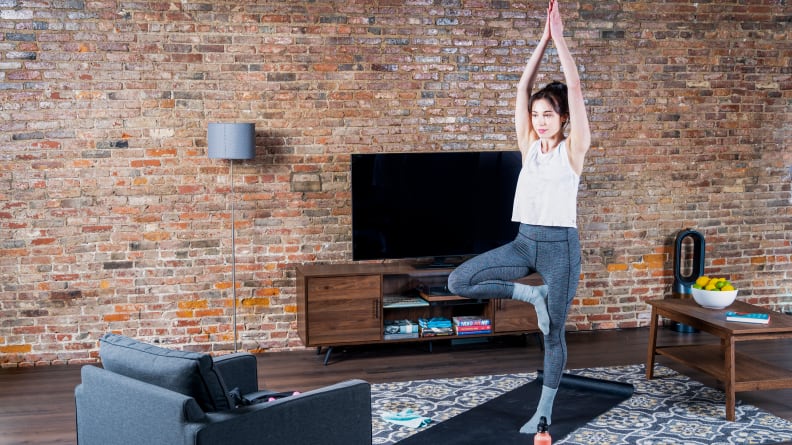 The Tester
I'm Esther Bell, the health and fitness writer at Reviewed and a beginner- to intermediate-level yogi. I enjoy the occasional CorePower or hot yoga class, as well as Pilates, barre, and cycling—really, anything that gets me moving and feeling good. I love incorporating yoga into my "rest" days for light movement, balance work, and stretching, but mostly for the relaxation and opportunity to unwind. Usually, I seek out yoga sessions on YouTube when I can't make it to the studio, so yoga apps were new to me.
The Tests
Although people may want different things from their yoga sessions, we identified a few key components that help make a yoga app useful for most people. We wanted thorough and safe instructions to help the user understand why certain movements were used, and how to know if you're doing them correctly. We wanted a large collection of a variety of classes to prevent boredom. And, most importantly, we wanted using the yoga app to be enjoyable enough to make most people look forward to spending time on the mat.
After downloading each app, I took a look at the variety of classes offered by each one. My aim was to select one traditional Vinyasa flow class, one restorative yoga class, and one of another style of workout, if the app offered, like Pilates or barre workouts. After taking each session, I evaluated the apps based on their selection of classes, quality of the instructors, the personalization of the yoga programs, and how easy it was to use the app.
Most yoga apps offer meditation classes as an added feature. We didn't test these, as we mainly wanted to evaluate the physical benefits of each app, but lots of people like meditating in addition to their yoga practice to get extra stress-reducing benefits. (We've also tested the best meditation apps, if that's what you're after.)
What You Should Know About Yoga Apps
Because there are different styles of yoga, we looked for an app that was all-encompassing and provided the option to select different types of classes every day. However, whatever app gets you excited about moving and gives you the instruction you want will be best for you. If you know you prefer a slow-paced, melt-into-your-mat practice over a "get ready for the day" energizing session, you may prefer an app that focuses on restorative yoga. Likewise, if you know you want to sweat during most of your practices, you'll want an app that has an ample selection of athletic power flows. Almost all of the apps we tested (and in general) have a free trial, so if you're looking for a place to start, you can try them for yourself, no commitment necessary.
If you're a total yoga novice, you'll quickly become familiar with common yoga jargon. A few you should know up front: vinyasa, restorative, hatha, and power yoga.
Vinyasa yoga: Often referred to as "flow," is a style of yoga that utilizes poses that connect from one to the next with ease, and encourages practitioners to move with their breath.
Hatha yoga: This type of yoga is similar to Vinyasa in that it uses a mixture of poses…


Read More:The Best Yoga Apps of 2021