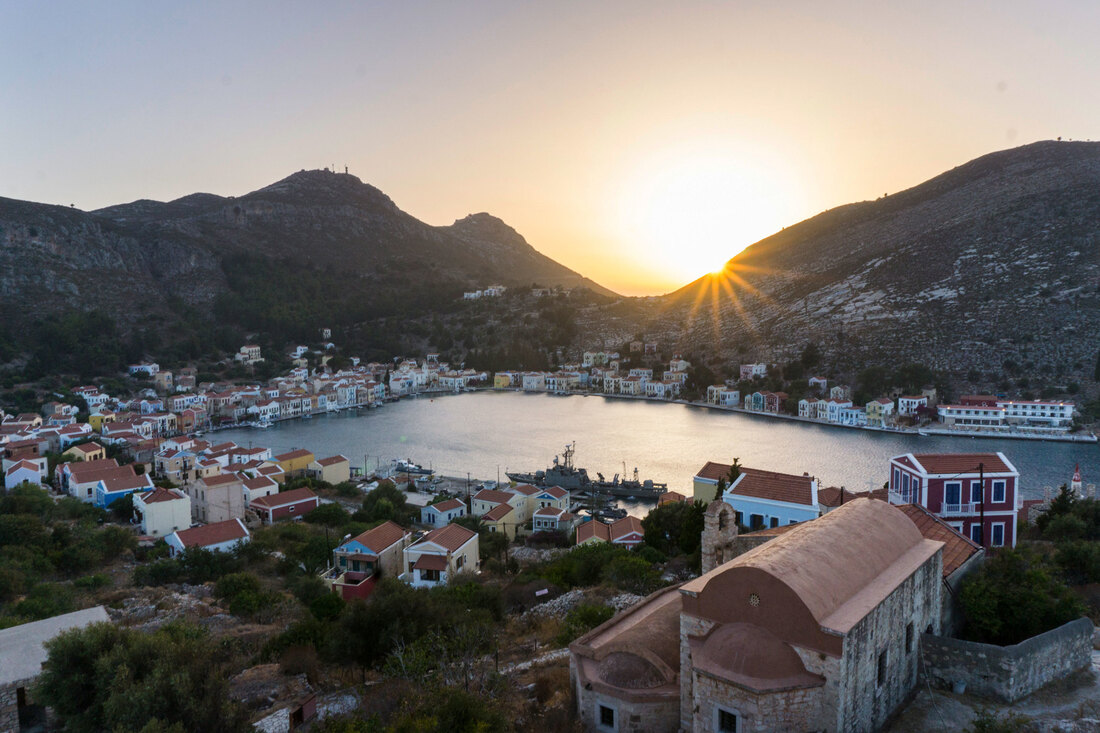 Demetrios Ioannou for NPR
The pastel-painted taverns, cafes and hotels that line the small port in the remote Greek island of Kastellorizo are usually bustling this time of year with tourists, including hundreds of day-trippers from Turkey — which is just a 10-minute speedboat ride away.
This year, the port is quiet, and not just because of the coronavirus pandemic.
This stunning, craggy isle surrounded by the deep-blue Aegean Sea has become a pawn in a dispute between Greece and Turkey — NATO allies and longtime frenemies — over maritime borders and offshore gas and oil exploration rights.
As tensions heightened last month, their militaries went on alert, sending warships and warplanes to the eastern Mediterranean, and raising fears of a confrontation.
"If you type Kastellorizo on Google, you will have an idea of war, gray zone, that something terrible is happening," says Eleni Karavelatzi, a tourism marketer who grew up on the island. "This is not our world. This is politics."
Demetrios Ioannou for NPR
The trouble began when the Turkish research vessel Oruc Reis, accompanied by Turkish warships, started gliding near disputed waters to explore for offshore natural gas between Greece and Cyprus.
This angered the Greek government, which claims that, under the United Nations Convention on the Law of the Sea, Greece has exclusive drilling rights on the continental shelf of each of its islands. Turkey, which has not signed this convention, says it unfairly defines part of the Turkish continental shelf as Greek.
"And Turkey tries to make it look most unfair in the case of Kastellorizo," says Ioannis N. Grigoriadis, a political science professor at Bilkent University in Ankara and head of the Turkey program at the Hellenic Foundation of European and Foreign…


Read More:'Not Our World': This Greek Island Wants An End To Greece And Turkey's Feud