Nearly a year after they were almost stabbed to death inside a Midland, Texas, Sam's Club, Bawi Cung and his two sons all have visible scars.
It's the unseen ones though that are harder to get over. Cung can't walk through any store without constantly looking in all directions. His 6-year-old son, who now can't move one eyebrow, is afraid to sleep alone.
On a Saturday evening in March, when COVID-19 panic shopping gripped the nation, Cung was in search of rice at a cheaper price. The family was in the Sam's Club meat section when Cung suddenly felt a punch to the back of his head. A man he didn't know then slashed his face with a knife. The assailant left but soon returned to stab the boys. He wounded the 3-year-old in the back and slashed the 6-year-old from his right eye to a couple of inches past his right ear.
The grisly encounter brought home the dangerous climate Asian Americans have faced since the coronavirus entered the U.S., with racially motivated harassment and assaults occurring from coast to coast.
Now, just over a year and thousands of incidents later, some of the early victims find moving forward has been difficult or, at best, bittersweet. A recent wave of attacks on elderly Asian Americans — including the death of an 84-year-old San Francisco man — has fueled worries that hostilities have only worsened.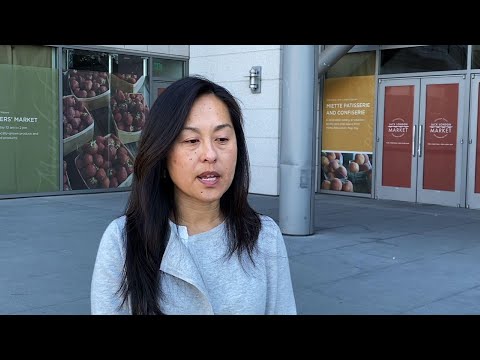 In Cung's case, the man responsible for the attack believed the Myanmar man and his children were Chinese and spreading the virus, according to the FBI.
Cung said he's not sure what would have happened had a Sam's Club employee, Zach Owen, not intervened.
"Maybe I might kill him. Maybe he might kill all of my family. I don't know," Cung said. "God protected my family, God sent Zach to protect my family right there at the right time."
Owen, who was stabbed in the leg and deeply cut in his right palm, and an off-duty Border Patrol agent detained the suspect, Jose Gomez, 19.
Verbal attacks have also made a lasting mark.
In April, a confrontation in a Richmond, California, park left an irrevocable impact not just on Kelly Yang, 36, but her children. She was forced to discuss anti-Asian racism with her son, 10, and daughter, 7 — a talk she didn't think would happen for a few more years. An elderly white couple, upset over her unleashed dog, called Yang, who is Chinese American, an "Oriental" and said the words many Asian Americans dread: "Go back where you came from."
Her children thought the couple meant for them to go home. Torn, Yang eventually explained they meant "for us to go back to Asia."
"It means that we're not welcome here."
Her son burst into tears.
Yang believes the couple felt emboldened by then-President Donald Trump's use of racially charged terms like "Chinese virus." She applauded President Joe Biden's recent executive order condemning anti-Asian xenophobia as a good start. But Yang is afraid a lot of non-Asians have already shrugged off the issue as though it ceased when Trump's presidency did.
"I don't know what can be done," said Yang, who writes young adult novels and plans to weave her experience into her next book. "But I do know talking about it, acknowledging it, remembering — that's what we do with wars — we have to remember what happened."
Douglas Kim, 42, chef and owner of Jeju Noodle Bar in New York City, is certain COVID-19-fueled racism was behind the April vandalizing of his Michelin-starred, Korean restaurant. Someone used a Sharpie to scrawl on the winter vestibule "Stop eating dogs," referring to a stereotype about Asian cuisines. Ultimately, Kim decided not to report it.
"At the time it pissed me off, but I have more important things to worry about," Kim said. "Maintaining a business is more…


Read More:As virus-era attacks on Asians rise, past victims look back